Summer is almost here! let us help make your celebrations pop
we are here to add that special touch to all of your summer festivities
A whole new level of activity comes with warmer weather, and the opportunities to spend time indoors and out are many! Whether you're freshening the look of your home or patio, entertaining family or friends in your home, or traveling to enjoy the time with others, remember to stop by Randy Neal Floral Design and pick up those little items that make your events complete! From the latest in new candle selections and fragrances, including our exclusive Kansas City and Johnson County candles, to home decor perfect for every day or holidays, come browse our selections. Need a thank-you gift for the pet sitters, kids' coaches or instructors, or neighbors who water your plants? We have many choices from note cards to totes and travel bags, to desk and novelties items to apparel! And, of course, our floral designers are the best at custom arrangements! We look forward to seeing you soon at Randy Neal Floral Design.
Randy Neal Floral Design
4308 West 119th Street
Leawood, KS 66209
New Candles & Caramels
Are Great Gift Ideas
We are happy to announce two new lines to our selection of candles and candies! Come in and see the sleek modern look of our Craft+Foster candles! The clean burning, soy wax fragrances are hand-poured in Oceanside, CA, phthalate-free and perfect for any room in the home or office. Choose from the Signature Black Label earthy scents of Leather & Teak, Bourbon & Tobacco, Lost Coast, Oakmoss & Amber, or Whiskey & Cola, or the Signature White Label candles with fragrant hints of florals, fruits and herbs in Pear & Redwood, Champagne & Blush, Balsam & Citrus, Lavender & Sage, Guava & Fig, or Coconut & Lemongrass. The fragrances are exceptional and truly something worth experiencing!
Select from the 8oz Jar for $22.00 or the 6 oz. tin for $16.00.
Looking for a new taste treat? Look no further than our new line of McCrea's Caramels! The Classic Vanilla, Tapped Maple, Dark Roasted Mocha, Deep Chocolate, and Black Lava Sea Salt caramels are available individually in three sizes; pillow box for $4.50, small sleeve for $11.25 and large sleeve for $17.00. Or try the 4 flavor Party Box featuring Classic Vanilla, Black Lava Sea Salt, Deep Chocolate, and Tapped Maple. The Party Box of 40 pieces sells for $34.00. Produced in Boston, MA, you'll love the classic packaging as much as the delicious velvety smooth caramels!
Great hometown gift ideas for family, friends and fans!
We have a new line of Kansas City candles exclusive to Randy Neal Floral Design! Red Label & Blue Label Kansas City Candles are scented as citrus basil and give a nod to our Chiefs and Royals. The Johnson County candle is scented with the light fragrance of gardenia.
Whether shopping for yourself, a friend, family member or business associate, these new items will surely make a great gift!
Our professionally curated inventory feature seasonal, one of a kind, and everyday items. All day, everyday.
Keep up with the Latest Randy Neal News!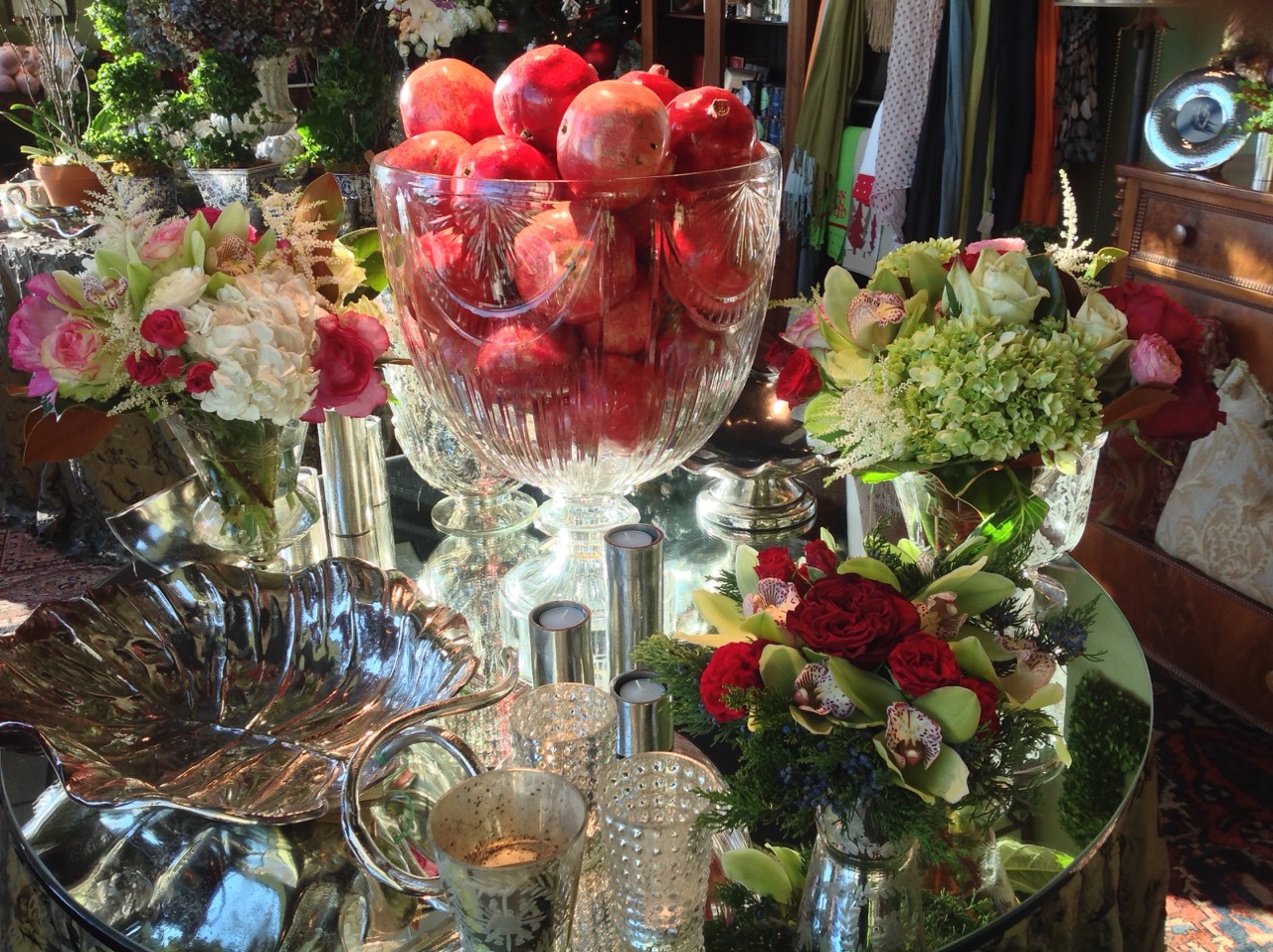 Randy Neal Floral Design is a Kansas City based, full service floral design company providing a broad variety of floral decorating and design services. Our floral design team is ready to assist you with any of your interior floral design and decorating needs.